Alber e-pilot P15
SPEED UP YOUR LIFE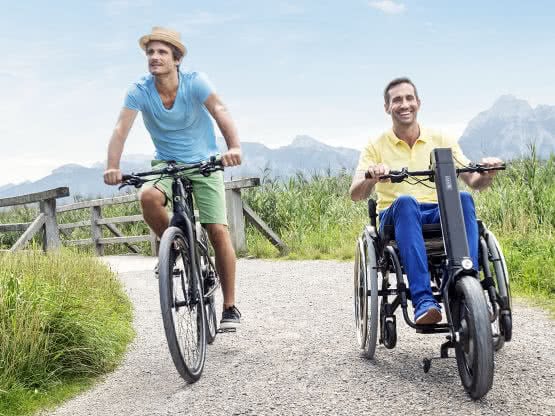 A perfect mix of sporty-elegant design and perfect ergonomics: the e-pilot from Alber convinces. It turns your wheelchair into a sporty vehicle in seconds – the dynamic combination for everyday use. This eliminates the annoying search for a parking space and the tedious transfer into and out of the car. The powerful fork, the battery pack, integrated with the frame and the powerful drive wheel combines sporty design and sophisticated ergonomics perfectly.
JUST KEEP ON GOING
Drive to the center, visit friends or simply enjoy the day in nature. No problem with the e-pilot: just dock it to the manual wheelchair, switch it on and turn the throttle. Here we go. Even distances of up to 50 km are no problem thanks to the large Li-Ion battery pack. When you reach your destination, undock the e-pilot and travel with your manual wheelchair as usual – full flexibility.
JUST MASTER YOUR WAY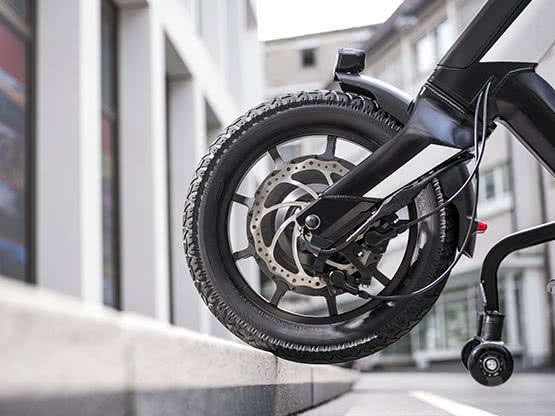 Overcome borders, enjoy new freedom. The e-pilot offers a new kind of mobility. Thanks to the large front wheel, you can easily expand the possibilities of the manual wheelchair. A dirt road or a bad underground is no problem. Even a curb can easily be overcome.
JUST FASTER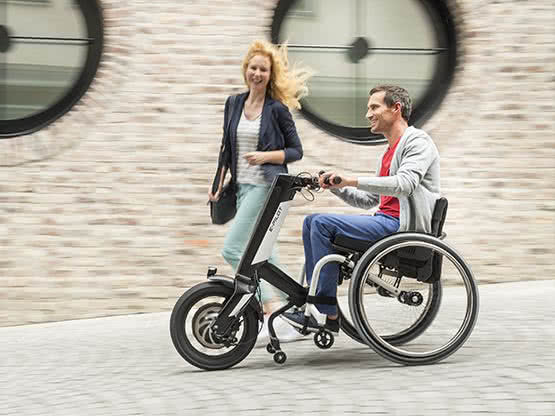 Clever functions on the go: Thanks to the optional Mobility Plus Package, the e-pilot can be extended by useful functions, such as a wheelchair-accessible navigation function or the speed extension to 20 km/h. This makes the trip really fun and you will reach your goal faster.
Additional InformationDrive unit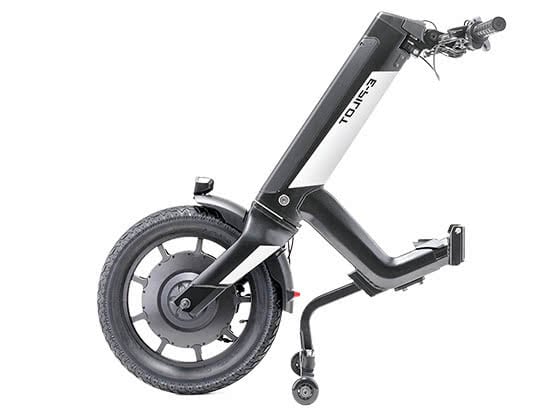 -Innovative and elegant hydroforming aluminum frame
– Integrated battery holder with lock
– Cables and wires in the frame
– Button for ON/OFF, Menu, Speed selection/Reverse gear, Tour data
– Button for horn and light
– Brake lever left and right, hydraulic
– Stand with a patented swiveling function for easily overcoming obstacles
– USB socket for charging a smartphone
– Basic color black, design color white silk matt
– Traffic approved lighting
Drive wheel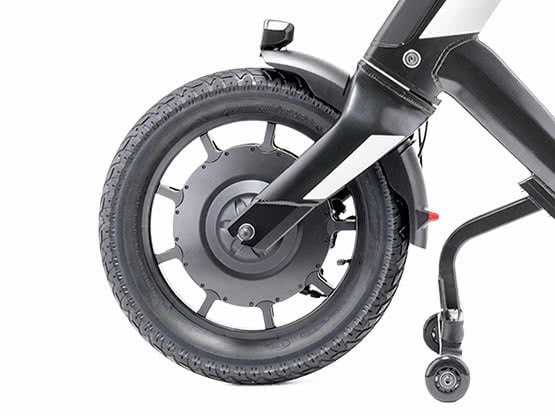 – Gearless motor, therefore noiseless, and maintenance free
– Motor with 250 watts (constant) and 650 W (peak)
– Disc brake 203 mm with two hydraulic calipers
– Balloon pneumatic tires 16″
– Preselection of maximum speed in 4 steps, reverse gear
Battery pack
– Auto contacting, quick-release battery pack
– Range up to 50 km (depending on the ground surface, the weight of the user, temperature, wheelchair settings, and terrain)
– Weight: only 2.9 kg
– The battery can be charged in the installed or removed state
– Optionally available spare battery pack for even more range
Display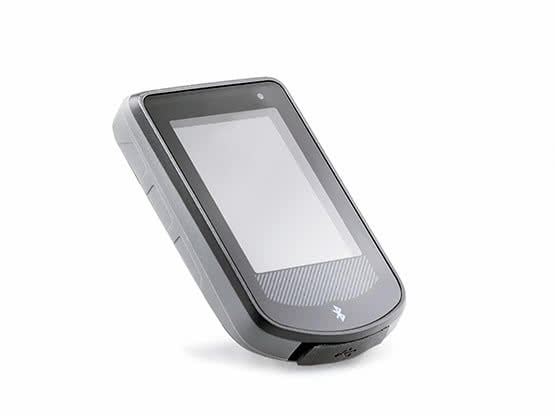 – Easy to remove and attach by twist-lock
– TFT full-color display with an indicator for speed, battery capacity, drive mode, driving mode and tour data
– Language selection, traction control ON/OFF and system information via the menu
Automatic battery-charger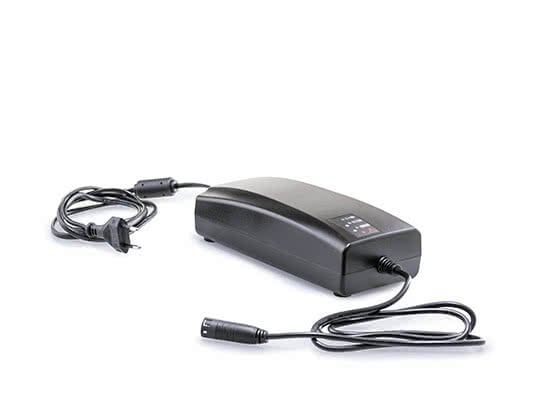 – Electronic charging and switch-off mechanism
– Charging time of an empty battery approx. 4 hours
Colour options
Individual appearance through a wide range of designer colors. Frame color is black. Colour panels on the side frame and fork are white as standard or choose among a variety of colors.Colour choice for colour panels:– 4 Glossy signal colours
– 6 Matt metallic colours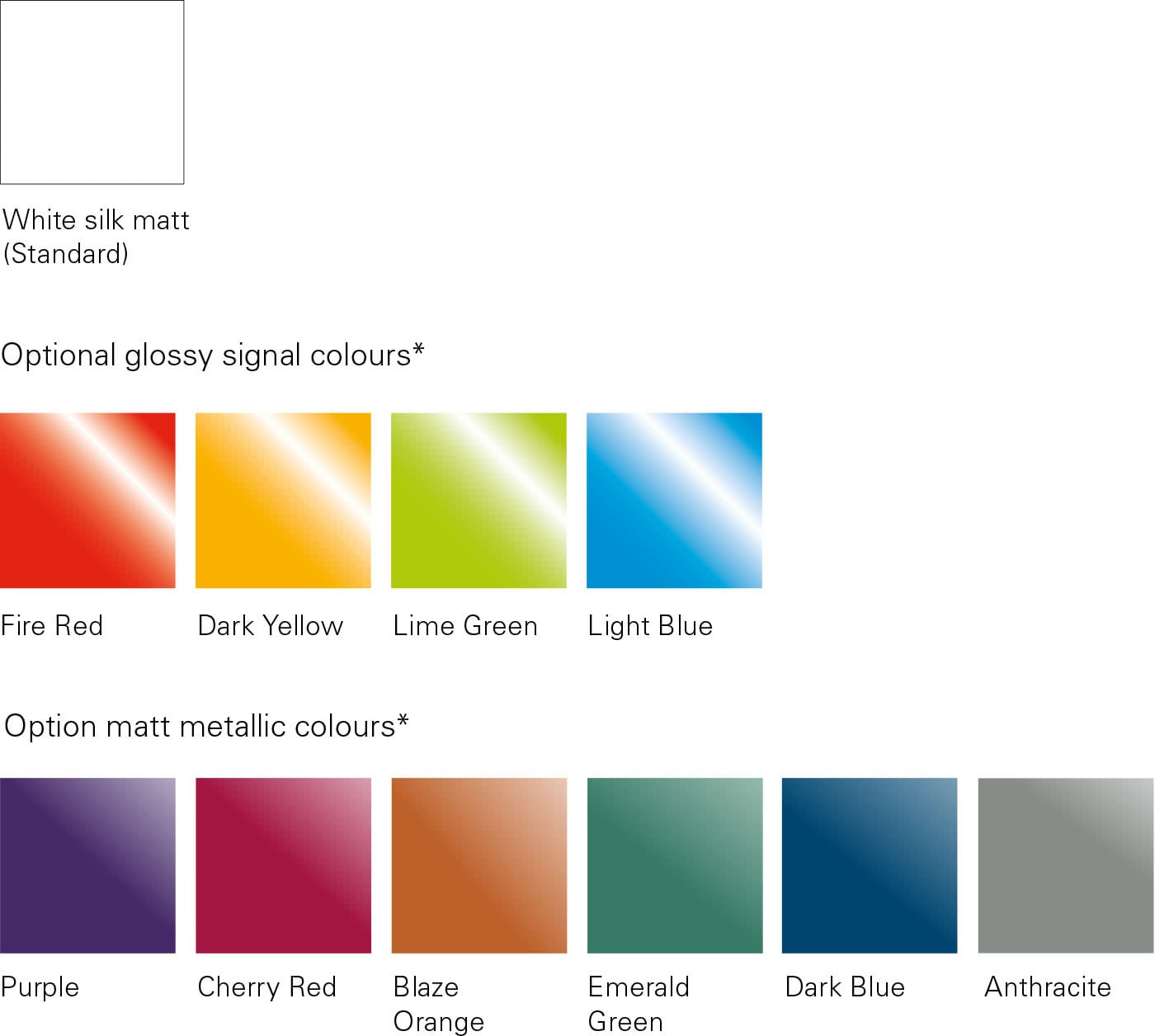 #Ref; DNR Wheels.
Description
Only logged in customers who have purchased this product may leave a review.